NEWS
22 September 2023
* The 14th Public and Private Joint Forum in Asian Region (28th Asia Government/Industry Meeting) to be held in 28 and 30 November 2023
The 14th Public and Private Joint Forum in Asian Region (28th Asia Government/Industry Meeting) to be held from November 28 to 30, 2023 in VietNam (Ha Long) in person.
We inform you draft program. Please see below.
Date and time :
28 November(Tue.) and 30 November(Thu.) 2023
Venue : In person :
NOVOTEL HALONG BAY, VietNam
Co-organized :
Ministry of Transport of Viet Nam
Vietnam Register (VR)
Ministry of Land, Infrastructure, Transport and Tourism (MLIT)
Contact :
14PPforum@jasic.org
If will you plan to join the meeting, we would like to be registration at this website.
We look forward to your participation.
Registration form :
https://forms.office.com/r/UFbVz0n7VJ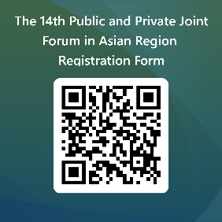 22 September 2023
* October 2023 Update of Automotive Regulations Information
The information in our Automotive Regulations Information Web Service is scheduled to be updated on Monday, 2 October 2023.
For information on added and revised regulations, Please click here for more information.
16 June 2023
* June 2023 Update of Blue Book Web Service
The information on our Automobile Type Approval Handbook for Japanese Certification (Blue Book) Web Service has been updated on Friday, 16 June 2023. This update includes all the Japanese automotive laws, regulations, notices, etc. on type approval implemented, amended or issued in Japan up to 31 January 2023.

For those who wish to newly apply, please check here.